This last week, there was the shocking begin to a feature in the Washington Post that started, "GOP House and White House concur on something" … furthermore, that something was: Amtrak subsidizing (and pets on a train).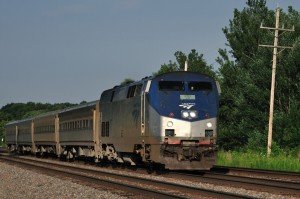 The Fundamental Challenge Dealing with Long term Trains
Fundamental difficult task using the long-haul Amtrak providers will be that they are operating on shipment corridors in which from the several decades immediately after WWII had been specialised towards the undertaking involving carrying heavy, small price for every load, volume product cargoes by using an "As Rapidly Because Possible" time frame. That's why and so the majority of the railroads had been desirous to unload your traveling program need upon Amtrak while Amtrak had been made, and also willingly decided the requirement that they can give Amtrak having access to their particular cpa networks to ensure Amtrak running individuals traveling providers.
But of course, that was before broad de-regulation of the rail industry, and today, the behavior of two of the four main "Class I" US railroads in particular (that is, Union Pacific and CSX) seems to suggest that they would like to sabotage the passenger services that they once were quite happy to hand over to Amtrak. In December, as briefly described in the front page story of the National Association of Rail Passengers January newsletter, the Supreme Court heard arguments in a case between the association of large freight railways and the US Department of Justice on whether Amtrak is legally entitled to set standards and metrics to determine whether or not freight railways that are signatory to an agreement handing off passenger service obligations to Amtrak are in fact meeting their legal obligation to provide priority to Amtrak passenger trains.